At present, there is a lot of talk about big data, mostly about the operation level, or more from the server and service side. The question I want to share with you is what relationship big data has with various enterprises, especially customers, or how to participate as enterprises. This is the biggest problem facing enterprises.
The key to this question is that big data should start from small data. Because the biggest problem faced by many enterprises is not how to use big data, but how to use big data when some internal small data integration problems occur, or when small data is not used well. Big data should evolve from small data, which is a normal ecology rather than an instantaneous change. The concept of big data is similar to that of We Media, which requires enterprises to build themselves, rather than relying on others from the beginning. Many enterprises talk about We Media as they talk about other people's affairs. For example, when talking about We Media, I think it is a platform provided by a third party, where everyone complains. We media is our own media, and enterprises themselves should also participate. Similarly, big data is not the big data of others. Let's assume that a third party provides a lot of data, a lot of information, CI, BI and many other modular things for us to use. In this case, if you have it, your competitors also have it. If you can get something, your competitors can also get it, you can't call it core competitiveness. As an enterprise, to become a competitive force, enterprises must establish their own enterprise level data.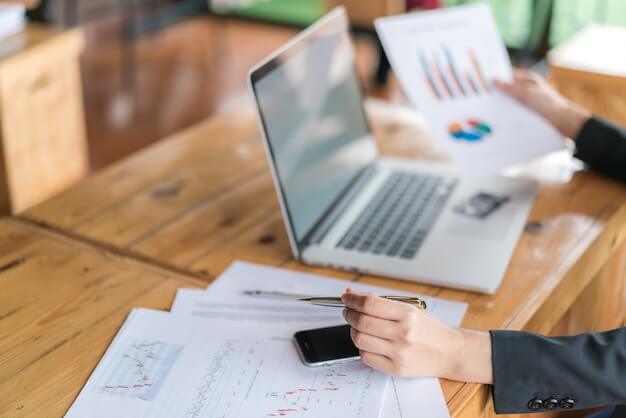 To do big data, first of all, you should understand what is the core of your own enterprise or industry. We often find that many enterprises are defeated not by their current competitors, but by many competitors who are not your competitors. For a simple example, everyone thinks that Amazon is an e-commerce company, but this is wrong. Its main revenue now comes from the cloud (cloud service). That is to say, enterprises need to find their own core data (value), which is the most critical. Only on this basis can we build our own big data and make some extensions. Secondly, it is necessary to find some internal peripheral related data to grow it slowly. It's a bit like a snowball. The first layer is the core, and the second layer is the peripheral related data. What is the third floor? It refers to some structured data from external institutions. The fourth layer is social and various so-called unstructured data. These layers should be found layer by layer, and valuable things related to yourself should be found. In this way, your big data can be established.
The first step is to find the core data. For many enterprises, the core data is actually CRM, their own user system, which is the most important. The second step is peripheral data. For example, enterprises often hold some activities online and offline. When doing activities, is consumer information simply provided in the form or entered into the CRM system? Step 3: data from conventional channels. For example, can an enterprise selling fast selling products obtain data from Wal Mart and Carrefour? Many foreign big data cases say that consumers will also buy razors when they buy beer, or that a consumer of mother and baby products is buying this product today, which indicates that she will definitely buy another product later. This is a preliminary excavation. How do these values come from? This requires enterprises to find data in conventional channels and combine them with their own CRM to establish a foundation for their next marketing, promotion, product innovation, etc. The fourth step is external social or unstructured data, which is now called social media data. The main feature of this information is unstructured and very large. What is the greatest value for the enterprise? When your users speak on social media, do you establish contact with them? Here is a concept called DC (digital connection). The so-called Internet is actually a kind of DC, but usually the kind of DC on the Internet is at the entertainment level. When it comes to business, the enterprise must establish such a DC relationship with consumers in order to bring its value into play. Otherwise, your data and many CRM data are dead. Just like the four CRM related books written by Paul Greenberg, the father of CRM abroad, the first three books are about databases and systems. In the fourth book, we didn't talk about those things again. What? Talk about interaction, talk about DC, and talk about how to establish relationships with consumers.
Moving forward from small data to big data
With this database to conduct data mining, or in the process of establishing data, enterprises need to explore from any direction, which is not aimless. First of all, you should follow your business. It is very important to know what problems the business has, or where the main competitive points in the industry are. With this business relationship, we can form a hypothesis, that is, where the future competition points may be, from the big to the future strategic competition, to the small. Then what should we do next? These will form a hypothesis. Next, we will do some small sample tests. Many enterprises look at big data and are horrified. They say that I can't afford to buy big data or hire such a professional team. What should I do? Do some small sample tests by yourself, and even do data mining through Excel. It is not necessary to have such huge and expensive data. Then do a large sample validation, and the results can be applied to reality.
In the age of big data, especially the Internet, there is also one of the most important points: failure warning. That is, you find a rule that has been applied in reality, but you must set up some early warning indicators. That is, when the index reaches what level, the previously discovered rules will become invalid, and you must find new and relevant ones, otherwise it will also cause a waste. The author saw an article in which there was an important conclusion. When people say that the value of big data is very useful, many enterprises say how many terabytes and petabytes I have accumulated, but many conclusions you draw based on old data are actually wasting your resources. You have dug up a lot of data and laws. If you are wrong, it will be a waste to do this tomorrow. Therefore, a failure alert is required. In this process, you need to establish an internal team to cultivate their sensitivity to data. At this time, it is valuable when you buy big data services.
As an enterprise, all these works need to be done internally, and can finally bear fruit and have some harvest. Enterprise big data starts from small data.