Want to know what the benefits of using SSD in laptops are? First, we need to understand what a SSD is. The following content will give you a detailed explanation of what the SSD is.
Introduction to SSD
Solid State Disk (SSD for short) now mainly refers to the semiconductor storage drive based on NAND FLASH (and non flash memory). As it is considered to be a substitute for traditional mechanical hard disk, we translate it into solid state disk. It is mainly composed of control unit and storage unit (Flash chip). In short, it is a hard disk made of solid-state electronic storage chip array. The interface specification, definition, function and use method of the solid-state hard disk are almost the same as those of ordinary hard disk, and its shape and size are basically the same as those of ordinary 2.5 inch hard disk.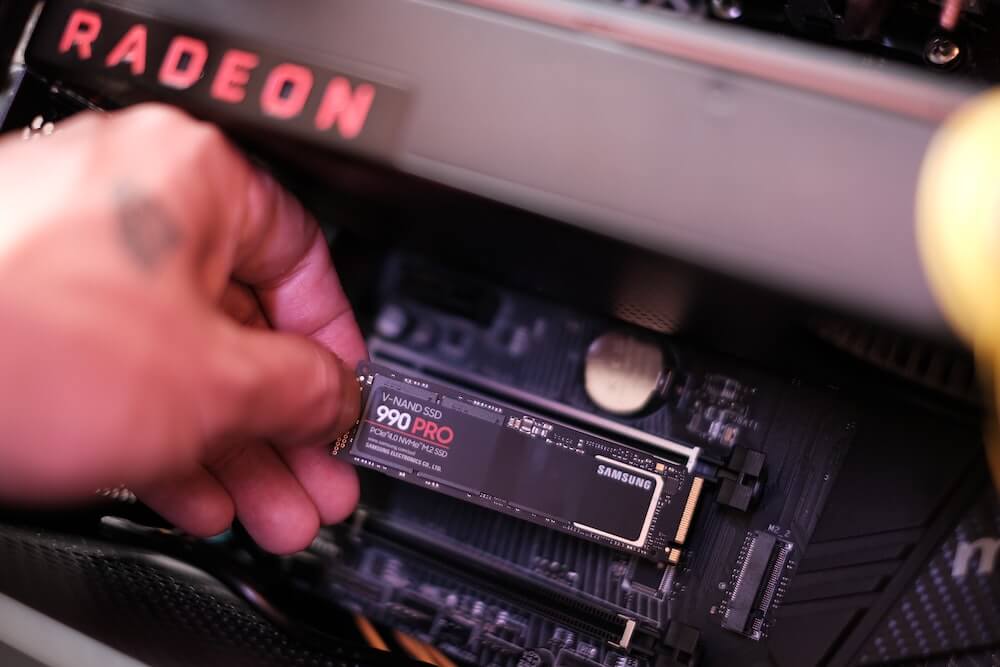 At the beginning of its birth, because the cost of flash memory chips was too high, the capacity of SSD was far from that of its traditional hard disk, which could be said to fail to really enter the practical stage. Moreover, the price is more difficult for ordinary people to bear. Recently, the cost of flash memory chips has been declining, and the technology has been improving. The SSD capacity is getting larger, but the price is getting cheaper. Nowadays, the number of players who use SSDs is growing at an alarming rate, and there is a trend to replace traditional mechanical hard disks in the high-end hardware market.
Seek time+latency constitute the average access time of the hard disk, which affects the relevant performance of the hard disk. The average access time of SATA hard disks we have tested is generally more than 15ms. SSD has almost no concept of access time. In the test software, the average storage time of SSD is usually less than 0.1ms. Therefore, the manufacturer's technicians also said that SSD performance and traditional hard disk performance are "not in the same order of magnitude".
Benefits of using SSD in notebooks
Fast. As SSDs have no mechanical structure of ordinary hard disks, the system can complete I/O (input/output) operations on storage units at any location in less than 1ms. Moreover, SSDs do not have the seek problem of mechanical hard disks. According to the relevant media test: under the same laptop configuration, when running large image processing software, it can be clearly felt that SSD SSD is faster both in saving and opening files. The data access time is generally less than 0.2ms, while the common hard disk is generally more than 15ms. The ability to read data is more than 100M/s, and the highest is currently up to 300M/s; The write speed is also above 80M/s, and a good SSD can reach above 200M/s. The 7200 RPM hard disk with SATA interface has the fastest read/write speed of no more than 150M/s, and the real test speed is about 70M/s.
Durable and shockproof. Because all of them use flash memory chips, there are no mechanical parts inside the SSD SSD, which will not affect the normal use even when it moves at a high speed or even when it tilts over. In addition, the possibility of data loss can be minimized when the laptop accidentally falls or collides with a hard object.
No noise. SSD SSDs work very quietly without any noise. Thanks to the characteristics of no mechanical components and small heat generation and fast heat dissipation of flash memory chips, SSD SSD has no mechanical motor and fan, and its working noise value is 0 decibels.
Light weight. SSD SSD is 20-30g lighter than conventional 1.8-inch hard disk. Don't underestimate these weights. On portable products such as laptops and satellite locators, smaller weights are conducive to portability. In addition, the weight reduction also makes it possible to carry multiple SSDs on the laptop.
Low power consumption. Long battery life The power consumption of SSD is only 0.5W when it is in standby, and less than 2W when it is read or written. The battery life is 36% longer than that of traditional hard disk.
Editor's Note: In general, what are the benefits of using SDD SSD in laptops? On the one hand, it can improve the speed of power on and power off and speed up data reading. It can save a lot of time for office workers. On the other hand, it has low noise when working. Compared with ordinary mechanical hard disks, it is almost zero. It can not only work in a quiet environment, but also its ultra-low power consumption can extend the standby time of the notebook by 36%, which leaves enough time for going out for meetings.