From now on, the Internet of Things will redefine the operation mode and competitiveness of enterprises.
The Internet of Things (IOT) uses network connections to achieve communication between systems and devices. With an appropriate IoT ecosystem, enterprises can reshape operations and expand profits. In the modern business model, the Internet of Things mainly focuses on improving customer experience and business process monitoring. The following are other ways for the Internet of Things to change the business model:
Create and add value
In order to remain competitive in the market, enterprises must pay attention to current market trends and consumer preferences. Through the Internet of Things, enterprises can now receive real-time data about consumer trends and respond appropriately to them. (Source: iohome) New functions can be pushed to consumers regularly, and targeted marketing strategies can be implemented. This has expanded corporate profits and overall productivity.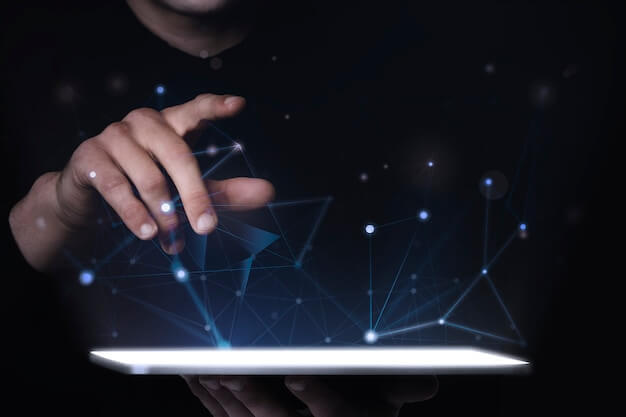 Improve employee efficiency
One of the main benefits of the Internet of Things is the ability to work remotely through a private cloud connection. Devices can be connected to each other, and employees can work together without office settings. In addition, task automation can improve the speed and efficiency of task delivery. Through the networking environment, large tasks can be completed in a shorter time and more easily. At the same time, real-time training through cloud connection can improve work efficiency.
Extended data helps identify new business opportunities
As a part of IoT devices, sensors can generate a large amount of data, which can be analyzed to discover new business trends and opportunities. Using these data can reduce the time and resources used for marketing. In addition, it simplifies business operations because they can now focus on the most profitable investment opportunities.
Inventory management and tracking
The Internet of Things can revolutionize the way businesses manage and track assets and inventory. For example, if you rely on production, warehousing, or storage, you may use remote scanners and other smart devices to help with inventory management. The Internet of Things integrates these devices, enabling you to track inventory changes in real time. Later, this frees your employees to focus on more important tasks.
Improve customer experience
Cloud connectivity allows enterprises to improve the functionality of their products and provide a variety of pre emptive support. The Internet of Things makes customer feedback faster, and then enterprises can produce better products according to customer preferences. By collecting and analyzing qualitative data, enterprises can understand customer preferences and other defined consumer trends, and then they can build and fine tune their production processes to enrich customer experience.
Predictive Maintenance
Through the Internet of Things, enterprises can better protect their assets through predictive maintenance. In the past, because inspection required a lot of resources, asset inspection was often incomplete, omitted and carried out at irregular times. As a result, a small failure could lead to a significant loss of downtime. Facility networking enables enterprises to remotely monitor devices and track their maintenance plans to prevent failures. This reduces inefficiencies caused by downtime and equipment damage.
The Internet of Things has had and will continue to have a significant impact on the business model. Enterprises need to plan and change their business methods to integrate these changes. By understanding how the Internet of Things will affect your business, you will maximize its functionality to achieve higher business goals and profits.