Data analysis tools and methods provide enterprises with a method to evaluate data sets and obtain new information on a large scale. Basic questions about business operations and performance are answered by business intelligence queries. Big data analysis is an advanced analysis that requires complex applications that use analysis systems to support forecasting models, statistical algorithms, hypothesis analysis and other functions.
Learn about the benefits of big data analysis and how to analyze it.
Importance of big data analysis
The technologies and tools used for big data analysis can help enterprises make data-driven decisions to improve business results. Get more marketing, additional revenue opportunities, customization and higher operational efficiency. These advantages can provide advantages over competitors through correct strategies.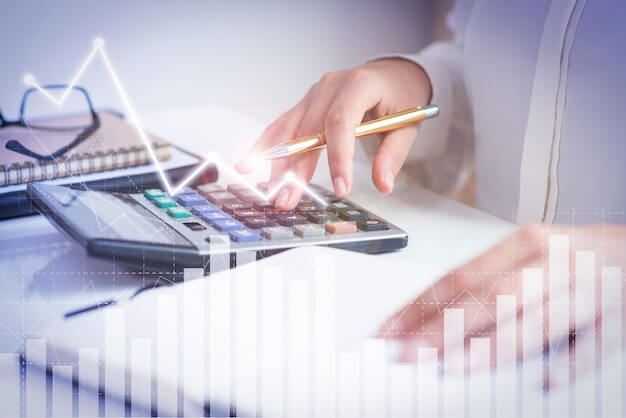 Benefits of Big Data Analysis
The following are the benefits of big data analysis:
Timely analyze massive data from various sources, forms and types.
Making smarter judgments faster to develop more successful strategies may benefit and enhance supply chain, logistics, and other tactical decisions.
Cost savings that can be achieved by improving business process efficiency and optimization.
A deeper understanding of consumer needs, behaviors, and emotions may lead to better strategic management processes and product development data.
Based on large sample data, it is more sensible to adopt risk management technology.
How to analyze big data?
If enterprises are doing something with big data, it is very useful, but how to analyze big data? Amazon and Google are professional manufacturers that analyze large amounts of data. Enterprises can use their services to gain competitive advantages.
Take Amazon's recommendation engine as an example. Its recommendation engine combines all the purchase history of consumers with their understanding of consumers, purchase habits and purchase patterns of similar individuals, and hopes to make some excellent suggestions. Big data analysis capability has pushed it to a new height.
What problems do enterprises want to solve? This is the first thing you should ask yourself before deeply studying big data analysis. Enterprises may not even know what they are looking for. But I know I have a lot of data, and I think I can get important insights from it. Moreover, such patterns may form from these data before people realize why they exist.
The following is a list of five steps to help analyze big data:
Subdivision
Recently, custom audience has become a mainstream issue. Email marketing, up sell and cross sell offers must be personalized. The key to personalized information is to recognize that each of the many people you want to contact is unique and has different needs. Of course, it is impossible to achieve personalization on a one-to-one basis, but in terms of transformation, it is enough to subdivide the audience of the enterprise into smaller groups. The more data collected, the more it needs to be gathered together. So don't be afraid to process large amounts of data.
Expand
Enterprises may only need to study some different data sets, because they already know various target groups. According to business objectives and whether to process structured or unstructured data, enterprises have a variety of strategies to choose from. As a result, enterprises can mix and match methods to gain meaningful insights from data.
Catch up
Enterprises need to take action in real time. Not surprisingly, in order to successfully conduct business, enterprises need to access real-time information. When processing large amounts of data, it may not be obvious whether the enterprise's analysis is flexible enough. Other analysis solutions can be used, but the updates provided by these solutions require several hours of waiting time. However, in other industries such as e-commerce, it is a common practice to create dynamic pricing based on big data.
Arrangement
More specifically, enterprise data should be properly collated. And turn it into some intuitive charts, so you don't have to waste time drawing conclusions. Especially if you are dealing with a large amount of data or reference materials on the Internet. What needs to be done is to select an excellent analysis platform, which can provide detailed data visualization for enterprises. In this way, you can quickly grasp and take action.
Caution
Although big data analysis may help enterprises save time and costs, they must remain vigilant. The content that people publish on the Internet has a lot of personal information, so we need to pay attention to the security of private information. However, it is safe to collect and analyze data on legitimate platforms. However, it must be remembered to avoid common mistakes.
conclusion
Big data has various scales and types, and enterprises can use it and benefit from it in various ways. Big data has many advantages, but it also has many disadvantages, such as new privacy and security issues, customer accessibility, and selecting appropriate solutions for the needs of enterprises. Now, new methods for processing and interpreting big data are being developed. Enterprises must select appropriate technologies to adapt to their existing ecosystems and meet their specific needs. In general, the best solution is also a more adaptable solution, so that the infrastructure can be modified in the future.