The Internet of Things (IOT) allows networked devices to share data and provides e-commerce operators with similar networking platforms. Therefore, using the system based on the Internet of Things, e-commerce enterprises can more easily collect data and trigger real-time operations or responses.
Some of the best examples of IoT in retail include smart shelves, beacons, smart digital screens and digital price tags. Therefore, inventory inspection can be carried out faster to prevent theft, and personalized services and marketing strategies can be customized according to customer needs.
The Internet of Things has also affected consumers' purchase behavior and choice, thus changing the consumer experience.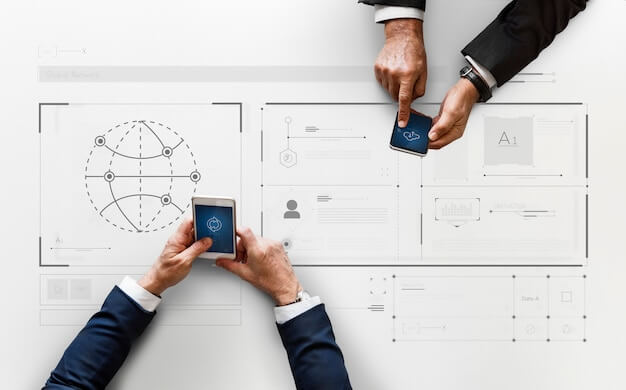 The following are seven ways in which the Internet of Things plays a role in e-commerce:
Customer and market analysis
The Internet of Things can help e-commerce enterprises analyze customers and the entire market demand, so that they can stand out from the competition. Data collected from IoT devices can provide insight into people's habits and lifestyles, so as to carry out more targeted marketing activities based on new insights.
E-commerce enterprises can identify online browsing patterns and search trends to show customers how to shop and recommend target products to them. The Internet of Things also allows enterprises to customize preferences based on customers' choices, while influencing their shopping decisions based on consumers' behavioral insights.
Personalized recommendation
The Internet of Things brings infinite possibilities to e-commerce enterprises, and provides personalized methods for each customer or a group of customers. For example, if the consumer turns on the heater in winter, the device can send this information to the online store, and can send recommendations for personalized products such as earmuffs, thermal sweaters, slippers, etc.
Insurance companies are benefiting from the collected data on driving habits of automobile drivers, as well as the data obtained from speed sensors, global positioning systems and other Internet of Things devices. These data can be used to send discount information about driving glasses, even tires and other goods to drivers.
Consistent marketing
Compared with using mobile retail applications, people will still use their computers to finally decide what to buy online. Marketers can connect their desktop and mobile marketing work with each customer, and the Internet of Things can detect multiple devices used by the same person. This in turn helps e-commerce sites market to individuals, regardless of the type of device they use.
Inventory tracking and management
This is one of the direct functions of the Internet of Things in e-commerce. It involves monitoring inventory changes. For example, when a specific product is out of stock, the system will automatically replenish it before it is sold out. Smart shelves also help reduce customer dissatisfaction due to product shortages.
RFID tags, IoT sensors and other chips make real-time inventory management a reality, and also simplify the process of goods entering and leaving the warehouse. IoT devices improve the tracking and monitoring of inventory, thereby reducing the man hours required for this task and possible human errors in the process.
The IoT chip also automatically stores product type, expiration date, manufacturer name, batch identification and other information in the system. This helps warehouse staff to find the right products, track and analyze the number of goods sold, and predict future sales trends.
Monitoring environmental conditions and equipment maintenance
The IoT also helps to control the environmental conditions of the warehouse, such as optimum temperature, vibration, humidity or noise levels. This is particularly important for perishable products. Using temperature monitoring sensors, the Internet of Things can help e-commerce owners monitor warehouse conditions and alert when problems occur.
With IoT sensors, you can also control the status of equipment in the warehouse to reduce productivity losses. In fact, this is the first step towards warehouse automation, such as the robot used by Amazon in the selection and packaging process.
Supply Chain and Logistics Management
Successful e-commerce enterprises need an uninterrupted and efficient supply chain from order preparation to goods delivery. The Internet of Things uses GPS and RFID technology to track items in transit, ensuring that there is no risk of loss when goods move.
In addition to tracking driver, weather, temperature and other information at each stage of the cargo journey, IoT devices also provide location information. At the same time, you can also manage the speed and route of shipment, and predict the arrival time to avoid the loss or misplacement of goods.
Delivery trucks can be equipped with sensors to monitor delivery in real time to reduce losses. Customers also receive reminders about their package status, which in turn enhances the customer delivery experience. In this way, the customer does not have to worry about the order status or missing the receipt when the goods arrive.
Keep in touch with customers
The Internet of Things can also help consumable manufacturers keep in touch with customers throughout the life cycle of their products. An example is Amazon's Dash button, which can be pasted anywhere in the home to allow customers to quickly order before they run out of household items. The customer only needs to use the relevant mobile application to set the Dash button and press the button when the product is needed, then Dash will automatically order through home WI-FI.
Consumers can also let intelligent virtual assistants buy what they want. This will affect the marketing strategy of e-commerce enterprises, because they must optimize online stores and products to attract artificial intelligence virtual assistants.
summary
Although the Internet of Things has completely changed the e-commerce industry, it is only the beginning. There are still some unresolved problems and some security problems, such as how the device collects data, who owns the data, and the threat of data thieves to the data. There are countless possibilities, but for now, it will depend on how e-commerce enterprises can best profit from the market.