Since e-commerce operators have used big data to predict and recommend products, where can the Internet of Things play a role?
There is no doubt that e-commerce will soon become the behemoth of the global economy. In 2017, the top three online retailers in the United States generated nearly $100 billion in revenue. According to Statista, by 2021, the electronic retail revenue is expected to grow to 4.88 trillion dollars.
The world of shopping is changing. Now, e-commerce operators must find ways to win customer loyalty, just as physical stores have been doing for the past 100 years. New technologies enable online retailers to do this.
The era of networking equipment
The Internet of Things (IOT) consists of all daily devices connected to the Internet, which communicate with each other and share data. We use these devices every day - mobile phones, Alexa, smart TVs, even refrigerators, etc.
This kind of equipment has brought great benefits and convenience to our life, but it also brings great opportunities for enterprises, especially e-commerce retailers. E-commerce retailers do not have the advantage of face-to-face communication with customers as traditional retailers do, but networking devices can give e-commerce retailers the opportunity to understand their customers in a more meaningful way.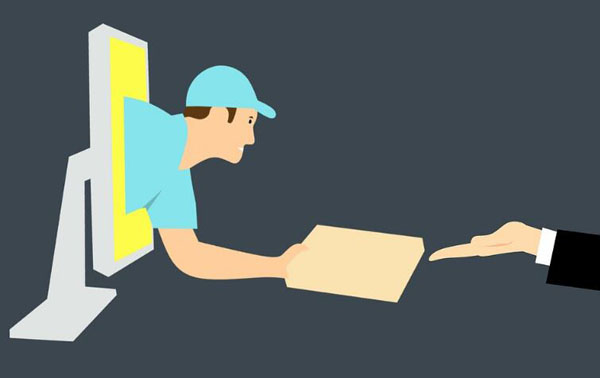 According to the introduction of the Iflexion e-commerce team, the successful combination of e-commerce technologies today is the Internet of Things+big data. Deploy intelligent devices to e-commerce, bring value through intelligent insight, increase customer participation, and truly promote the development of e-commerce business. More and more intelligent devices are completely changing the business operation mode, and the data collected by the company is also growing exponentially. Using these data can improve business efficiency and improve consumers' online shopping experience.
Three ways of Internet of Things changing e-commerce
Backend upgrade
So far, the back end of enterprise management has been affected by the Internet of Things. Networking devices have greatly improved the entire supply chain process from inventory management to order delivery. RFID chips and sensors have become cheaper and cheaper. These devices can conduct real-time inventory management, reduce working hours, and provide more accurate information.
RFID based inventory management makes it easier for companies to track supply chain levels, and helps warehouse staff locate products when necessary. For online retail stores, this can shorten the time to market and eliminate out of stock accidents. Inventory tags and smart shelves can reduce human error by ensuring that products are in their inventory when customers place orders.
In addition to simplifying the warehouse management process, the same technology can also help e-commerce retailers and users track and monitor the goods delivery process. The Internet of Things ensures that both parties to the transaction have an accurate estimate of when the package will arrive at the final destination, almost eliminating the loss of goods. Although real-time tracking of goods has existed for some time, this technology is planning the logistics driving route through the collected data.
Repair, warranty and theft
For high-end product sales, warranty or any product requiring regular maintenance, the Internet of Things can track all details. Data can be automatically sent from the product to the retailer's back office, helping the retailer find problems or failures before the customer realizes the problem. Such data can also be used to predict potential customer complaints, improve product quality and customer service levels in a timely manner, and quickly resolve problems. These products can also provide GPS location information in case of loss or theft.
General Electric may be an example of how to make full use of this technology to benefit customers. They have a whole set of intelligent household appliances, such as intelligent washing machines, intelligent clothes dryers, intelligent ovens, intelligent refrigerators, etc. Customers can control the washing machine to continue rotating through mobile phone APP to prevent clothes from wrinkling; When the oven timer is completed, the mobile phone will give an alarm; The smart dishwasher automatically orders detergent from Amazon.
However, more important than these time-saving features is that GE's smart home appliances can remotely perform advanced diagnostics, remind owners of upcoming periodic maintenance, and collect large amounts of usage data to help them make long-term product decisions.
Personalization
Since the emergence of e-commerce, e-commerce companies have been using big data to promote decision-making and provide more personalized services. Tracking customers' preferences for specific products, orders and shopping behaviors can enable retailers to increase customer participation, thereby improving customer service levels and increasing revenue.
Considering Amazon's success in online shopping, we can easily find that the data collected by Amazon is very accurate, and Amazon can provide targeted search results on its platform. When you shop at Amazon, you will see "recommended" and "similar" products, which are based on previous customers who bought the same products as you. These data are also being used in a predictive way - e-commerce platforms know what we need before we know what we need.
Since e-commerce platforms have used big data for product recommendation and prediction, where does the Internet of Things play its role? The data of IoT devices has taken everything a step forward. These devices can provide brand preference, environmental conditions and product usage information.
The American online women's wear retailer has launched a smart leggings that can measure customers' body shape data through built-in sensors and ensure that their new jeans fit. Amazon Alexa smart speaker is also one of the models of smart devices, which has changed consumers' shopping habits.
In addition to changing consumers' shopping habits, these devices can also use the data collected to drive business and marketing decisions.
This is just the beginning
Collecting big data to promote business and marketing decisions is the most obvious advantage of the Internet of Things. However, what we see is just the tip of the iceberg of networking products and equipment.
The IoT ecosystem will grow exponentially in the next few years. It is estimated that about 30 billion IoT devices will be put into use by 2020. This growth will have a huge impact on e-commerce retailers and consumers. Let's wait and see!