Cryptocurrencies are usually anonymous, but not necessarily private. Bitcoin (BTC) and other assets run on the blockchain, and every transaction is publicly published online. In the transaction process of two or more parties, assets will be transferred to different wallets, and each wallet is represented by a string of characters.
However, since these addresses and transactions are visible to everyone, there is a degree of traceability, especially when a wallet transfers funds to an exchange that requires "know your customer" verification.
Some crypto assets are usually called private currency, private currency or anonymous currency. They try to hide transaction information and give users more privacy. Or someone asked why they might need privacy if they didn't do anything illegal? It may be a preference or view of privacy as a basic human right. Cash is largely private. Each transaction will not be recorded somewhere, or can be seen by clicking a button.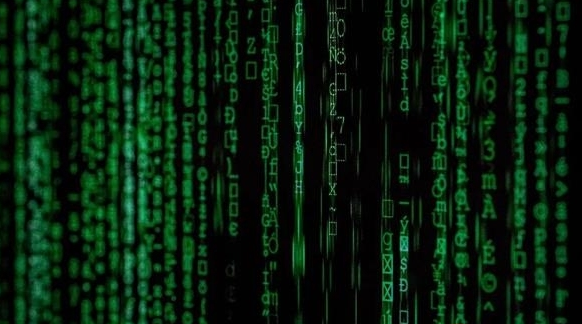 Although a variety of cryptographic assets focus more directly on privacy through technology, there are still many possible ways to increase the privacy of Bitcoin, including point-to-point transactions. In the field of encryption, some familiar privacy assets include Monero (XMR), Zcash (ZEC), Verge (XVG), Beam and Grin. Dash is also on the list because it allows for increased anonymity, although the currency is not technically classified as a private asset.
Monero
As one of the most famous privacy centered assets in the industry, Monero appeared about seven years ago, and has attracted the attention of many media in the following years. Monero is proud of decentralization, and his family background supports such established values.
Monero is a coin based on its own work to prove the blockchain. According to its website, it publicizes a variety of different privacy technology functions, including invisible address and RingCT.
Monero aroused the interest of the US government in the second half of 2020. The US Internal Revenue Service issued a reward to the person in charge of the asset, promising up to 625000 US dollars in exchange for the privacy technology to crack the currency. A few weeks after the IRS announced the reward, Integra FEC and Chainalysis, two blockchain analysts, won the prize.
Zcash
Zcash is known as another popular privacy oriented asset in the field of encryption. It started in 2016 and was initiated by Electro Coin Company, which is led by Zooko Wilcox. According to the asset's website, Zcash originates from the same code as Bitcoin. ZEC runs on its own blockchain and has PoW mining consensus, which is separate from Bitcoin.
ZEC allows private transfers (known as block transactions) and public transactions. "Zcash provides you with the choice of confidential transactions and financial privacy by blocking addresses," explained Zcash's website, adding. Zero proof of knowledge allows transactions to be validated without disclosing the sender, recipient or amount of the transaction. The selective disclosure function in Zcash allows users to share some transaction details for compliance or audit purposes. "
Dash (to some extent)
Dash is another well-known cryptocurrency, which carries the privacy function. However, Dash Core Group, the entity managing the development of the currency, clarified on several occasions that Dash is not a private asset, although it has selective features to increase anonymity.
Fernando Gutierrez, the group's chief marketing officer, previously said: Dash is a payment cryptocurrency, which attaches great importance to availability, including speed, cost, ease of use and protecting users through optional privacy. "
Ryan Taylor, the CEO of DashPay, said in a tweet in January 2021 that he meant anonymous enhanced cryptocurrency, or a term used by AEC -- the US regulatory agency. "As a text fork of Bitcoin, all Dash transactions are completely transparent," his tweet added: All inputs, outputs, addresses and amounts are recorded on each transaction and can be viewed on its public blockchain -- anyone can view it. "
As a Bitcoin fork in 2014, XCoin joined the crypto world, later renamed as Darkcoin and then Dash. The asset certifies the blockchain based on its own equity.
This currency allows users to trade anonymously. If they choose, they can trade through the so-called PrivateSend. Gutierrez explained that the technology Dash uses in our PrivateSend function is CoinJoin, which is a technology that complicates transactions, making it more difficult for analysis companies to analyze these transactions. "
Verge
As a PoW asset running on its own blockchain, Verge exists as another cryptocurrency to promote privacy. Verge starts with a different name. "Verge currency was created in 2014 and named DogeCoinDark," said the asset's website, but was later renamed as Verge currency.
As an open source asset, Verge realizes private transfer through I2P and Tor technologies. According to the information provided by BitDegree, Verge can hide the location (IP address) of traders.
According to the data of TradeView, Verge gained significant price traction at the end of 2017, reaching a high point of about US $0.31. The current transaction price of the asset is about 0.023 dollars.
Beam and Grin
Grin and Beam broke into the encryption market in 2019 to promote a different technology called Mimblewimble. According to a community contribution article by William M. Peaster at Binance College, Mimblewimble is a kind of blockchain technology, and its concept was released as a variant of PoW in 2016.
Grin and Beam are launched based on Mimblewimble. Although LTC, as a famous asset in the encryption field for a long time, has been trying to implement this technology.
The Binance Research Institute once published an article that said: "In the MW blockchain, there is no recognizable or reusable address, which means that all transactions are random data in the eyes of outsiders." The article added: "A Mimblewimble block looks like a big transaction, rather than a combination of many transactions." Subsequently, the article discussed other aspects of the technology in depth.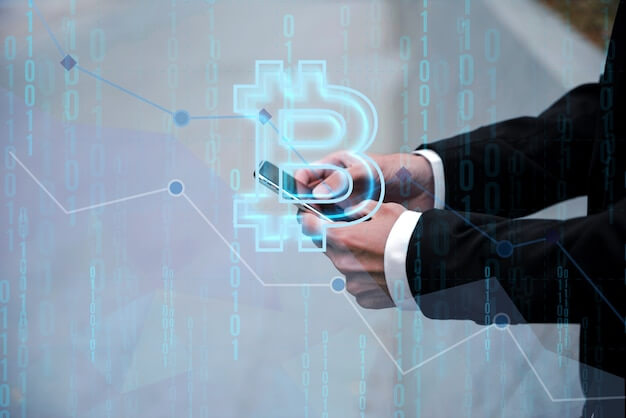 Privacy currency and supervision
In recent years, the government's supervision on private currency has become more and more powerful, which is shown to some extent by the efforts of the National Taxation Bureau on Monero technology. The US Financial Crime Enforcement Network also mentioned the private currency in its regulatory proposal on self-service encrypted wallet in December 2020.
The official document mentioned anonymous enhanced cryptocurrency in December, specifically, "several types of AECs (such as Monero, Zcash, Dash, Komodo and Beam) are becoming more and more popular, and various technologies have been adopted, which not only inhibit investigators' ability to identify transactions using blockchain data." In addition, South Korea banned anonymous assets in November 2020.
Some crypto exchanges have delisted these assets. In October 2019, South Korea OKEX stopped the transactions of Monero, Zcash, Super Bitcoin (SBTC), Dash and Horizen (ZEN) on its platform. BitBay deleted Monero in early 2020. Bittrex will remove Zcash, Dash and Monero from its exchange in January 2021. In the past year or two, other encryption platforms have also delisted privacy enhanced assets, including ShapeShift.