We have talked about digital transformation and the Internet of Things for a long time, but it is estimated that we may not realize the full extent of this change in another decade. At that time, we will not only see that the old has become new and the analog has become digital, but also new business models will emerge. A great opportunity for digitalization is that it opens up new possibilities for the previous "dumb" products and services.
Building a new business model through the network
Equipment networking is an important part of digitalization. Today, we can conclude that the future market opportunities for non network connected devices will only become less and less. This development speed will depend on the speed of solving the security challenges of the Internet of Things. Once these problems are solved, the Internet of Things can gain more attraction and provide more opportunities for new business models.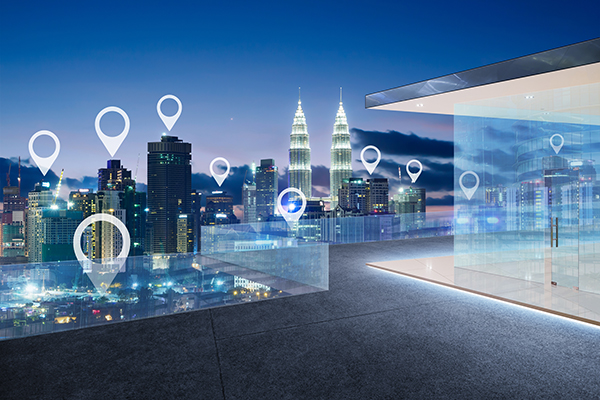 Networking has created new links between previously isolated sectors and industries. Smart home is a good example. In this field, one of the most important needs of consumers is to improve security, especially to prevent burglary when no one is at home. The concept of digital security has linked the passive factors to each other and provided homeowners with the opportunity to simulate someone at home even when they are on vacation. For example, a homeowner can remotely access security camera images, adjust lighting, and control shutters through an application. In addition, alarm system providers can expand their product functions accordingly by adding additional services, making it an all inclusive product portfolio. (Source: Home of the Internet of Things) In general, when providers cooperate with other manufacturers, more smart home functions can be made possible. In the future, we will also see more extensive cooperation between partners from different backgrounds who are committed to the same theme.
Supplement to digital components
New business models can also be created around existing products. Among them, "digital products" are physical objects that can be connected to the Internet and generate new added value. For example, modern heating systems can be optimized and adjusted through data connection without the presence of heating engineers. Even predictive maintenance will become possible. Predictive maintenance is no longer based on strict time intervals, but based on the actual wear of the machine to predict failures in advance, thereby reducing unplanned downtime and repair costs. If the system finally fails, remote diagnosis can also help directly, thus greatly reducing the repair time. Moreover, the dispatcher will know what to do and prepare all necessary components.
Sensor as a Service
The consumer is still the owner of the product and can benefit from the additional services of "digital products", while the "sensor as a service" business model provides a new solution. The sensors used here belong to service providers, which provide customers with real-time data-driven services and sell these services. For example, intelligent parking, parking spaces in cities are equipped with sensors, so their occupancy can be displayed on the parking navigation system or mobile applications in real time. In addition, intelligent parking providers can also cooperate with the whole city to improve parking management by optimizing utilization, and ultimately reduce traffic congestion and carbon emissions.
Pay as you use
Establishing a new business model is also the basis of the value chain. Machine manufacturers now offer their products for service and usage fees. Therefore, the printer manufacturer no longer sells the property right of its printing machine, but provides printing facilities for the printing company, and then the printing company pays the use fee by hour. This model is beneficial to both sides: the printing company has lower investment costs, and in turn can charge more transparent related fees to the printing company. In addition, printer manufacturers have expanded their added value and can use machine data to maintain, optimize and develop the next generation of machines.
summary
In the next few years, we will certainly see more new business models based on the Internet of Things, and we need to wait and see which are more advantageous in the end. However, it is clear that any company that can create additional or new benefits by using IoT technology will succeed in the future IoT market. In addition, these advantages may vary greatly: more security, comfort, amount of information, or less cost, risk, and investment.