Blockchain is the latest breakthrough to disrupt the gaming business, which is no stranger to innovation. By providing players with new options for game ownership, trading and playing games, blockchain has the ability to revolutionize the gaming business.
The possibility of giving players physical ownership of their in-game assets is one of the biggest impacts of blockchain on the gaming industry. In traditional games, the items players buy or acquire in-game are not something they get to keep. Instead, they are subject to the game's terms and conditions, which can be changed at any time by the game developer.
Blockchain enables gamers to control the virtual goods they use in the game, trade them with other players, and even sell them for real money. Gamers can trust that their assets are real and that they will be paid for their transactions because blockchain provides a secure and transparent mechanism to track ownership and transactions.
Blockchain-based marketplaces have emerged that enable players to buy, sell and trade in-game goods using cryptocurrencies. As a result of these marketplaces, the gaming business is becoming increasingly player-driven, which provides players with new flexibility and control over their gaming experience.
In addition, blockchains are developing entirely new gaming models that are less dependent on game developers and more player-centric. Decentralized gaming is one such example, in which games are developed on blockchain platforms and run on peer-to-peer networks rather than centralized servers. Players can participate in the development and revenue sharing of the game, resulting in a more democratic and open gaming experience.
Play-to-earn is another novel gaming paradigm made possible by blockchain. In games where players can earn money by playing and completing objectives, they may receive bitcoins or other rewards. Thanks to rewards, players now have a new option to earn money through gaming, and rewards can be exchanged for other cryptocurrencies or actual cash.
Blockchain is disrupting the traditional gaming industry by developing new gaming models that are more player-centric, offering players new options to participate and profit from the gaming ecosystem.
Cheating is one of the major problems with online games. Traditional anti-cheating technologies are often inadequate, and cheating can harm the gaming experience of legitimate players. However, blockchain offers a new way to combat online gaming fraud.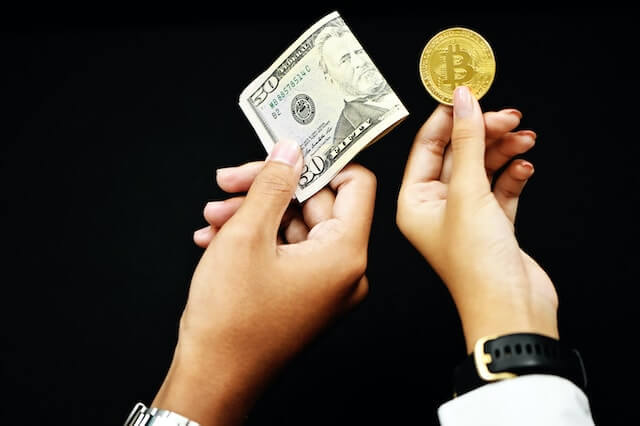 Smart contracts are used in blockchain-based anti-cheating methods to identify and stop cheating. Smart contracts are automatically executed protocols that are programmed to uphold the rules of the game. To ensure that players have a fair and transparent gaming experience, this provides a safer and more secure method of identifying and stopping cheating.
Blockchain provides a more reliable and transparent mechanism to monitor and confirm in-game transactions. Gamers benefit from a higher level of confidence and security as the use of blockchain ensures that all transactions are recorded in an immutable and visible manner.
In addition, blockchain provides a more transparent way to monitor the use of player data. As data breaches and privacy concerns grow, gamers are increasingly concerned about how game creators handle their data. With a blockchain-based data management solution, gamers can better control their data and understand how their information is being used and who has access to it.
While blockchain gaming is still in its infancy, there is no denying its potential to revolutionize the industry. As more game creators and players adopt blockchain, we may expect the rise of player-driven gaming models, ownership and control over in-game assets and a more open, secure and transparent gaming experience.