When planning to sell related products, one of the first things to consider is your Internet of Things business model. Your ability to monetize the value of IoT products is critical to your business success. Let's discuss the most effective business model type of the Internet of Things, and which business model is suitable for you?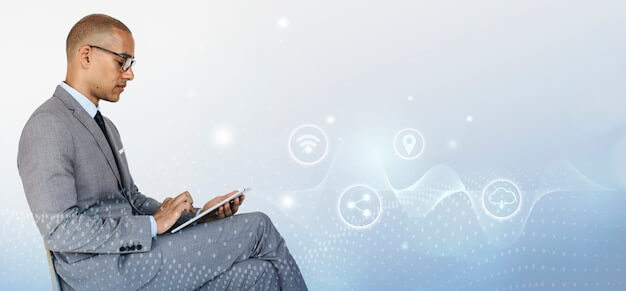 Five types of IoT business models
At present, there are many business models of the Internet of Things. As enterprises continue to seek opportunities to use the power of the Internet of Things in creative new ways, and as the Internet of Things solution market continues to mature, we expect the number of models will increase.
subscription model
Subscription mode is one of the most easily understood modes, because it is used by many different types of enterprises, ranging from coffee subscription to video streaming services. This mode charges customers a fixed monthly fee based on the service level they choose. The IoT business benefits from a recurring revenue stream, and users realize that fees can be paid over time, with no (or minimum) upfront costs. This model allows flexible and creative monetization.
Pay per use mode
With sensors on IoT devices, you can monitor your customers' environments and track how they use their products. This business model monitors equipment to track usage and charge customers, rather than focusing on profiting from selling equipment. The equipment is available at low cost or even free of charge. An example is the smart scooter - users pay according to the length of time they use the scooter.
Service mode
IoT products can be used to provide new services or enhance existing services. With this type of model, you can use IoT products to collect data and then provide services based on the insights you collect. For example, you can use IoT products to monitor machines and predict maintenance, while providing maintenance contracts for regular service of machines. Please remember that the service model can also be combined with other business models, in which you can sell products, monetize data, and provide value-added services according to their insights.
Result Mode
If the equipment cost is high, a particularly useful mode is the result mode, that is, the customer pays for the benefits of the equipment, rather than for the equipment itself. In this way, customers do not view transactions as high costs of depreciating assets, but rather focus on the value they gain from using the product. The result model can be flexible, such as the opportunity to rent equipment and result costs. Alternatively, billing can be based on results only. An example of the Internet of Things is insurance providers, who use on-board diagnostic equipment to monitor customers' driving habits to help safe drivers reduce their rates.
Asset sharing mode
The asset sharing model is also effective when the cost of equipment is high or the customer is uncertain about its utilization rate. Any additional usage can be sold to other customers to maximize the utilization of the equipment among multiple customers. By paying a lower price for each customer, you can reduce barriers to purchase and benefit from faster market penetration. This model is similar to carpooling.
Which business model of Internet of Things suits you?
To determine the correct business model to use, first evaluate the value that your IoT products or services will provide. This includes studying your target customers to understand their business needs and the benefits you can provide through IoT solutions. Can customers save money? Will the solution change your business model or enable you to provide additional products and services? This insight will help you understand how to meet their needs or solve their problems, and help you determine the best business model and monetization strategy.
You also need to consider the cost of equipment. Will the upfront cost be high? Paying for it may cause problems for your target customers. If you can absorb upfront costs or spread them among multiple customers, you can remove barriers and create opportunities. Remember - this is not an all or nothing decision. You can choose to provide customers with a variety of business model options based on their needs. For different devices you provide, you can also have multiple business models.
Getting Started Guide
When evaluating the business model of the Internet of Things, you also need to consider the Internet of Things platform suitable for your business, because this is another key decision you need to make. It is important to select one (or more) to support the technical capabilities of your solution and your business and operational needs. Considering current and future needs, your platform should be consistent with your business strategy. This is an important partnership that will lay a solid foundation for long-term relations.