Disaster management is aimed at mitigating the potential damage of a disaster, ensuring that timely and appropriate relief is provided to victims, and achieving effective and rapid recovery. These objectives require planned and effective relief operations in the aftermath of such disasters. Therefore, a wide range of information on the impact of a disaster is needed to plan effective and immediate relief operations. Nowadays, IoT has been able to help immensely in terms of disaster management needs such as spreading awareness and planning rescue operations.
IoT offers disruptive potential in the prevention, preparedness, response and recovery phases of disaster management. We can learn more about each of these below.
Prevention
IoT can be a game changer for disaster prevention in the following ways. The use of real-time sensor-based data can greatly facilitate monitoring. Examples include:
▲ Vehicles using telematics
▲Water level sensors
▲Sensors for monitoring wildfires, tornadoes, earthquakes, storms, and volcanic activity
▲Protection of critical infrastructure through predictive maintenance
▲Hazard mitigation by monitoring the environment using sensors for contaminants, including radiological scenarios
▲Enabling early warning monitoring systems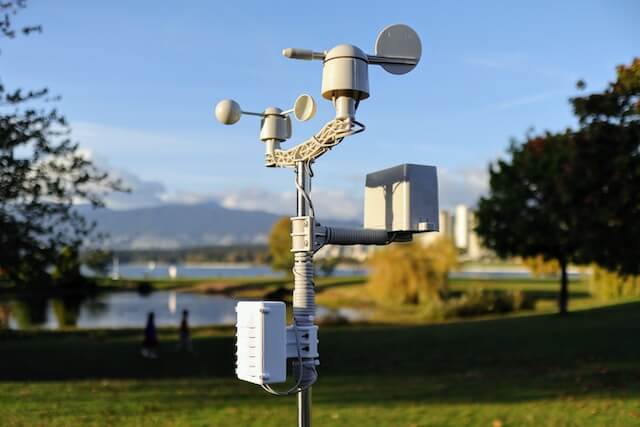 Preparedness
IoT has the potential to streamline preparedness.
▲Using sensor technology to address real-time inventory and replenishment spare parts planning, as well as automated order processing
▲Asset tracking and tracing
▲Use advanced event processing to notify operations based on streaming sensor data for predictive resource deployment
Response
The IoT can facilitate response planning and operations in the following ways:
▲Vehicle tracking and GIS integration
▲Using sensors to monitor the movement of key personnel
▲Geo-fencing using NFC
▲ situational awareness and incident management through streaming data, unstructured data processing, predictive analytics, big data, advanced event processing, and social media analytics
Recovery
IoT can be a powerful enabler of disaster recovery efforts and activities through the following:
▲Using sensor technology to identify and verify beneficiaries
▲Using smart cards and RFID for relief spending
▲Creating a virtual logistics network that enables hub operators and others to monitor traffic in and out of the hub in real time and facilitates communication between all parties involved.
Having understood all the ways in which IoT can be used for disaster management, here are the main benefits we can see in applying IoT in disaster management:
▲ Organizations can get a clear picture of their operations with real-time visibility of data.
▲Organizations can pull current and historical data from multiple sources; transforming it into quickly accessible, actionable insights to make faster, more informed decisions.
▲It helps create a single, federated information center.
▲Institutions can create an information hub to which all parties - including government agencies, non-governmental organizations, infrastructure operators, and communities - can contribute and work from.
▲It enhances collaboration and interoperability-it enables all stakeholders to work together more effectively by creating consistent and shareable workflows, processes, forms, and plans for disasters and emergencies.
▲Agencies benefit by leveraging cutting-edge technology-it streamlines and optimizes all emergency management processes by harnessing the power of big data, cloud computing, mobile technology, and advanced and intuitive analytics.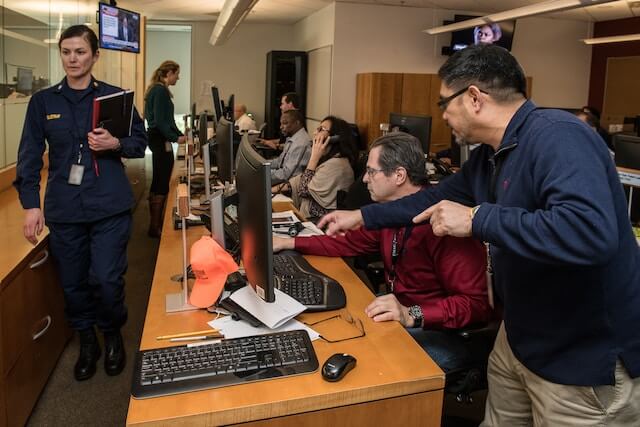 To summarize
The use of sensors, M2M communications, and other IoT tools can make it easier to recover from damage caused by disasters and preparedness efforts. Recent examples of disasters are the coronavirus pandemic, Amazon rainforest fires and Australian bushfires. The pandemic is unprecedented, however, the latter two examples are recurring disasters and can therefore be prevented through the use of sensors capable of sensing sudden increases in temperature.
In response to the current coronavirus pandemic, the Indian government has launched an app, Arogya Setu App, which benefits both the government and the population. The government is using the data for contact tracing, while the public can keep a close watch on the spread of the coronavirus.