Want to have a Monet style impressionist Thai temple painting, but can't afford to entrust the painter? Let artificial intelligence (AI) do the job. Then he changed his mind and wanted a surrealist painting? It's a piece of cake. Type the desired content in the message box of the AI art generator, and then press the button. Look, you've got your wish! Due to the rapid development of AI technology, today's digital world provides a large number of programs to generate high-quality visual arts under people's fingertips. Similarly, AI music generators are magic.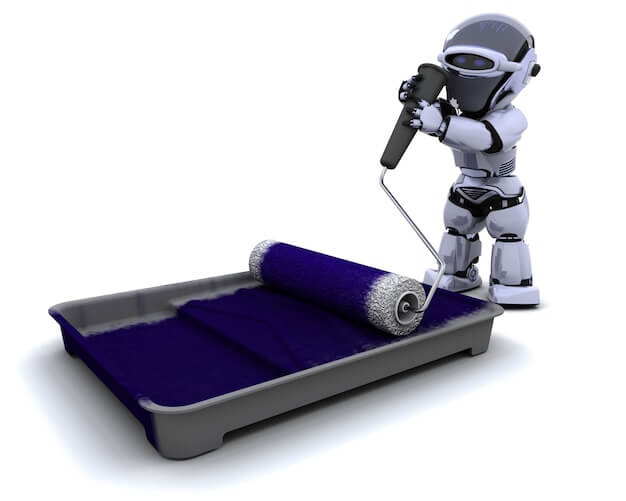 While these AI technologies bring huge commercial benefits, they also cause a number of copyright issues. For example, who owns the copyright of the works generated for you by AI Art Builder, you or the program developer? According to the copyright law, if a work is original due to the labor, skills, judgments and efforts of its own creator, the creator can seek legal ownership. The aim is to ensure that those who create artistic, musical and literary works receive legal protection in order to enjoy the economic benefits of their creativity. Copyright protection also encourages people to create works for the society. Before AI art and music generators emerged in large numbers, creative works produced by using computers and software did not cause copyright problems, because they are just tools of artists. Copyright laws around the world also require people to create original works protected by copyright.
However, AI completely ignores these rules. At present, AI art and music generators use machine learning algorithms to decide, process and create content required by users without human intervention. As long as users tell the program what they want, the algorithm will complete the whole process of creating prose or music. In 2016, museum curators and researchers in the Netherlands released the next Rembrandt, a painting created by AI using thousands of Rembrandt works in its database.
Although the number of AI art and music generators is increasing, their works are still not protected by the existing copyright laws, because these laws require their works to have the identity of human authors. Although the laws of any country do not clearly stipulate that computer-generated art works do not have copyright, the rulings of some different institutions refuse to provide legal protection for them.
If creative works of machine learning should not be copyrighted, what about AI program developers? Even in the digital age, painters who use painting software to create paintings are also copyrighted, not software developers. However, AI is rapidly changing the copyright pattern. Now, New Zealand, India and the United Kingdom have all enacted laws to grant copyright to AI art generator developers. The British copyright law rejects the principle of human authorship and stipulates that AI program developers who generate literary works, dances, music or visual arts are legal creators and copyright owners.
Providing such copyright protection for AI program developers will bring more impetus to the investment in AI industry. The AI era has come, and making decisions on copyright issues is a perfect start.