The world needs intelligent buildings because they have the ability to help cope with climate change, reduce energy waste and reduce costs, simplify facility management, do a good job in environmental and social governance (ESG), and improve the working environment to promote employee well-being. Intelligent buildings are based on intelligent workplace technology and supported by the Internet of Things device network. Let's take a closer look at how it works and the many benefits that intelligent workplace technology can bring.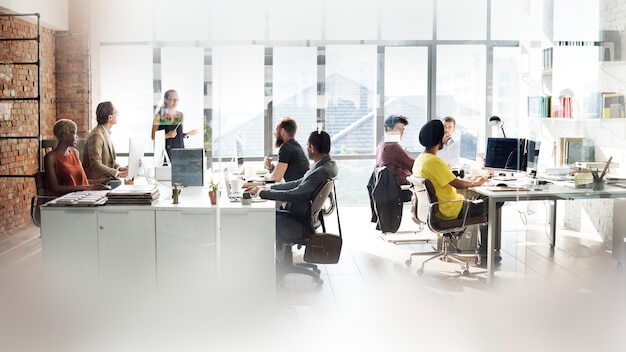 What are IoT devices and what are their functions?
The Internet of Things (IoT) technology consists of interconnected devices that collect and transmit data through wireless networks.
In commercial buildings, IoT devices are often any device used to manage facilities or improve operational efficiency and productivity, including smart sensors, smart locks, smart thermostats, smart HVAC, smart lighting and smart security.
Intelligent sensors are widely used. They work in a variety of ways, from detecting heat and motion to sensing noise and vibration.
For example, they can detect when a room is empty. This can be used to trigger automatic intelligent workplace technology operations, such as turning off lights, air conditioning or heating. Alternatively, they can be used to communicate the availability of meeting rooms or desks, thereby increasing the efficiency of meeting room bookings.
These are just some application cases. By 2022, the number of IoT devices in the world will be 14.4 billion, which is expected to grow to 41.6 billion by 2025.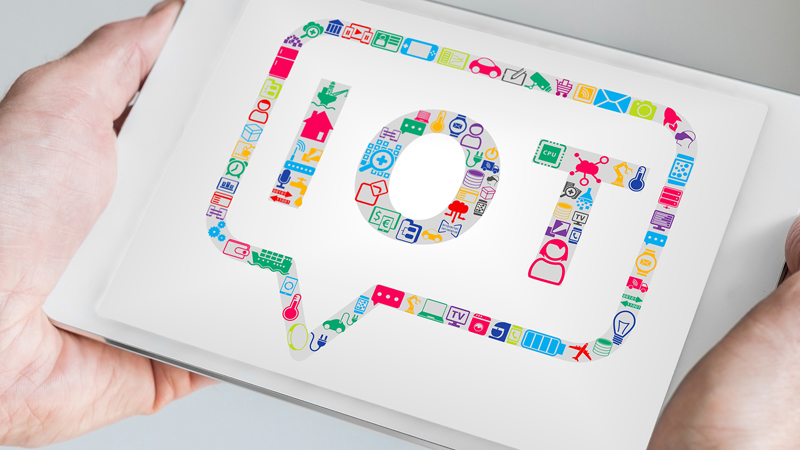 How do IoT devices work?
IoT devices are physical objects designed to interact with the real world in some form. Whatever it is, it will perceive what happens in the real world.
The device has onboard CPU, network adapter and firmware. Some can be accessed through the public Internet, but most will run on private networks. After IoT devices are configured, most of their traffic is outbound traffic. For example, sensors transmit the data they collect to a central platform. However, some IoT devices do accept inputs, such as intelligent heating systems that obtain information from the surrounding environment to adapt to changing environmental conditions.
Each IoT device is connected to the IoT platform. The platform combines data from various devices, and then applies analysis to generate valuable information. Management can use this information to make strategic decisions, or use artificial intelligence and machine learning technology to trigger automatic operations. IoT devices can also be connected to each other and trigger actions according to the information they receive from each other.
Benefits of IoT property management
By integrating various IoT device sensors into the building management system, the building becomes an intelligent building. There are many advantages of intelligent buildings, such as:
energy management
First, intelligent buildings include building energy management system (BEMS) driven by Internet of Things devices. BEMS can monitor and control the total energy demand of the property and connect with HVAC, security and lighting control.
Although BEMS technology has been used for some time, its integration with the Internet of Things has greatly improved its capabilities. Now we can analyze the data and accurately understand the use of energy in the whole building or a series of buildings, highlighting inefficient equipment and processes.
IoT device sensors provide a real-time view of all energy in the building, allowing accurate energy demand forecasting based on external factors (such as seasonal fluctuations).
Intelligent workplace technology is used to prevent energy waste. When the natural light takes over, the automation system driven by the Internet of Things will dim or turn off the light, and reduce the indoor temperature when the outdoor is warm.
IoT device sensors will detect when a space is unoccupied and turn off lights, air conditioning or heating when not needed.
Workplace happiness
Another very important role of IoT device sensors in intelligent buildings is to manage indoor air quality (IAQ).
Intelligent workplace technology makes it possible to control and monitor the IAQ of buildings. Smart sensors can detect everything from carbon dioxide, carbon monoxide and nitrogen dioxide to volatile organic compounds, temperature and relative humidity. When the level exceeds the level considered safe, the alarm will be sent to the relevant personnel, who can then take action to restore the IAQ to its proper level, or make a decision to evacuate the building.
Intelligent workplace control also puts choice in the hands of building occupants, enabling them to make their own personal decisions about lighting and other comfort factors, such as heating and air conditioning. In intelligent buildings, everyone can set their own preferences through applications, and machine learning will store these preferences for easier next time.
Productivity and Maintenance
In intelligent buildings, IoT sensors detect noise and vibration that exceed normal levels. For example, an intelligent sensor placed on a machine can mark potential problems, which can trigger an alert from the facility management department to call in engineers or evaluate cases of machine upgrades, or automatically call in service technicians, or even go further to let them know which parts have failed, thus reducing the need for preliminary assessment visits.
In an industrial environment, sensor based IoT devices can be used to monitor assembly lines or other manufacturing processes. The data from the sensor is transmitted to the monitoring platform to check whether the key processes operate at the optimal level. This allows unplanned downtime to be prevented by predicting when parts need to be replaced.
security
IoT device sensors help track physical assets within a building and protect them from unauthorized use, removal, or theft. Intelligent workplace technology can also facilitate role-based access for workplace users and visitors for ultimate automated security.
device management
IoT devices and intelligent workplace technologies have revolutionized facility management. Through routine management environment and workplace comfort control, regular monitoring of energy efficiency and automatic operation and maintenance plan, FM can freely focus on high priority tasks and has the right to make intelligent business decisions.