With the continuous development of science and technology, holographic manifestation technology has become one of the focuses of people's attention. And holographic cell phone, as one of the innovative technologies, has aroused widespread interest and concern. Holographic cell phone is a kind of innovative handheld terminal using computational holographic display technology. It can feel the holographic effect floating on the screen from all angles. With the air interaction function, it is said to complete a revolutionary experience in the visual. So what is a holographic cell phone? What are the characteristics?
What is a holographic cell phone
Holographic cell phone is a kind of cell phone device that uses holographic display technology to realize the three-dimensional presentation of images, videos and interfaces. The traditional cell phone screen can only display flat two-dimensional images, while the holographic cell phone through the projection and display of optical holograms, to achieve a realistic three-dimensional effect. It utilizes the principle of interference and diffraction of light to present images in holographic form in front of the user's eyes so that the user can view realistic three-dimensional images.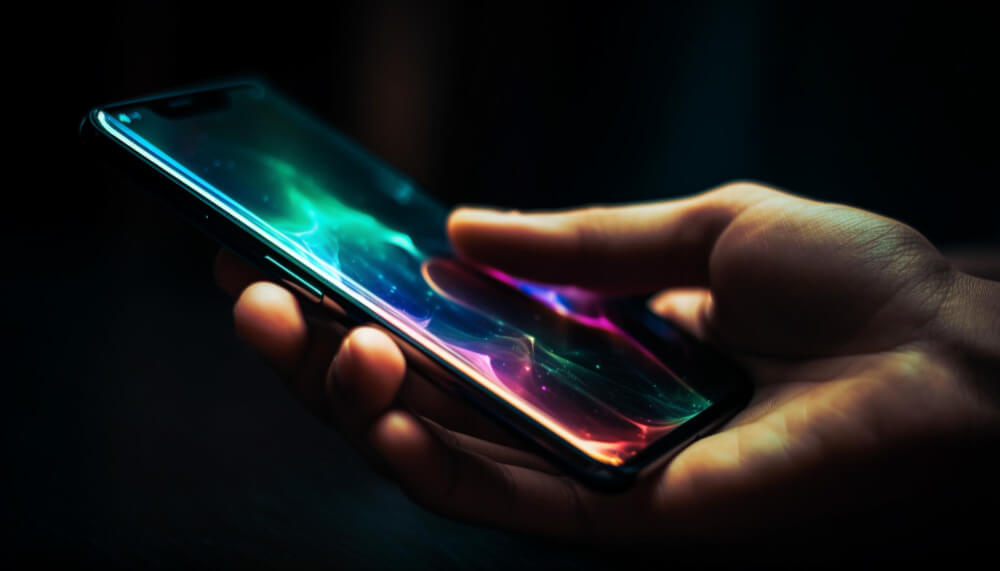 What are the characteristics of holographic cell phone
1, realistic three-dimensional effect: holographic cell phone can realize realistic three-dimensional effect, so that the image and video more vivid, three-dimensional, with a sense of immersion.
2, large viewing angle range: holographic cell phone images can be viewed in a large range of viewing angles, will not lose the effect because of the angle change.
3, interactive: holographic cell phone can not only realize the viewing, but also interactive operation, the user can control the display and operation of the image through gestures or voice.
4, innovative user experience: holographic cell phone provides a new user experience, so that users feel an unprecedented sense of immersion and realism.
Main functions and applications of holographic cell phone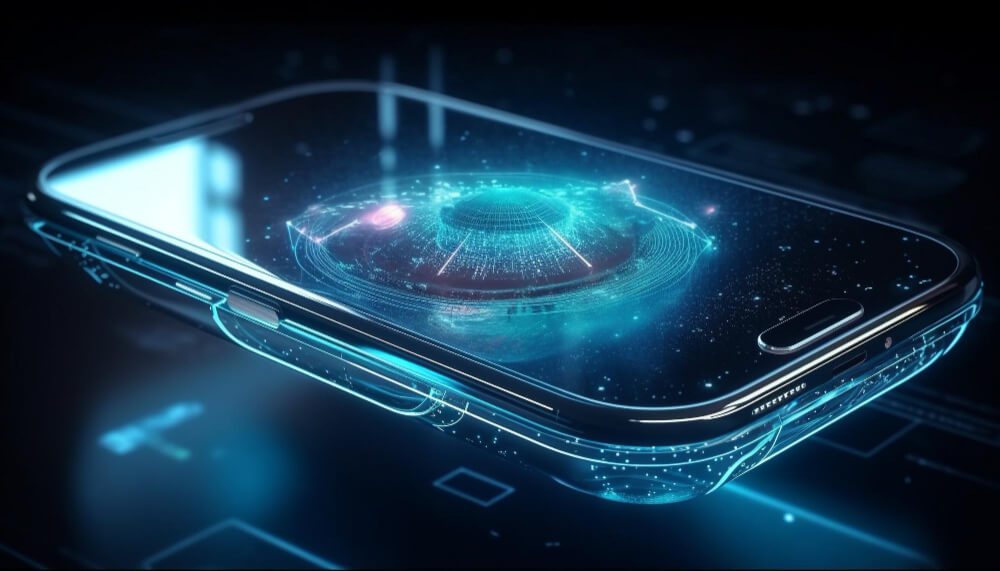 1, 3D display: holographic cell phones can display realistic 3D images and videos, bringing users a richer viewing experience, applicable to games, audio and video entertainment and other fields.
2、Virtual Reality and Augmented Reality: Holographic cell phone combined with VR and AR technology can provide users with immersive virtual experience and integration experience with the real world.
3, education and training: holographic cell phones can provide more interactive and three-dimensional learning content in the field of education and training, so that learners can better understand and experience knowledge.
4, video communication and meetings: holographic cell phones can realize more realistic remote video communication and meetings by transmitting holographic images in real time, improving communication effect and experience.
5, art and design: holographic cell phones provide artists and designers with a new way of creation and display, and can play a unique effect in art exhibitions, design displays and other scenes.
As a cutting-edge technology, holographic cell phone has many potential application areas to be developed and explored. For example, it can be used in surgery simulation and medical visualization in the medical industry, in architectural design and virtual reality experience in the construction industry, and in in-vehicle entertainment and driving assistance in the automotive industry. With the further development of the technology, holographic cell phones are expected to become an important trend in the future of digital technology, bringing more surprises and innovations to people.