By virtue of its connected device architecture or its autonomous presence in a closed-loop network of devices, IoT has impacted many industries. Today, many countries are seeking to utilize IoT in the military and defense arena as a means of solving various problems in war and combat. We will cover different IoT defense and military applications below.
Gathering battlefield intelligence in advance
The use of drones and their on-board cameras to investigate and survey the battlefield, map the terrain and enemy positions, and transmit the data to the command center. Staff officers are able to use this data to make strategic judgments. Additionally, these drones can be used to patrol borders and alert military personnel in the event of a violation or threat. This eliminates any personal injury and poses no further risk as it can be operated from a distance.
Active health monitoring
It is difficult to monitor the health of soldiers on the battlefield. Soldiers can have a large number of sensors attached to their clothing that can track, sense and send alerts about their changing medical conditions to a command center. In the command center can focus on monitoring each soldier, and in unfavorable circumstances can be withdrawn from the battlefield, or can be based on the medical situation for medical assistance.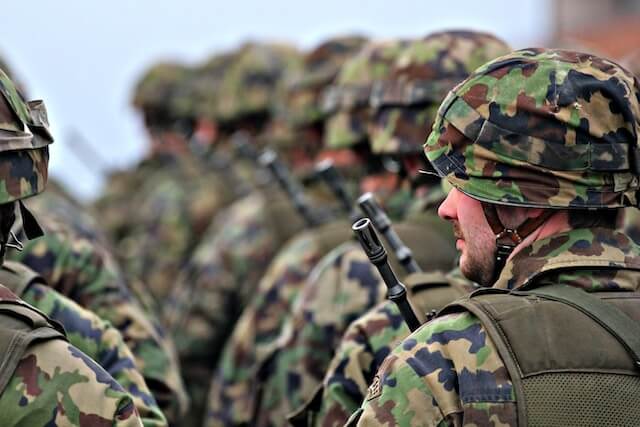 Augmented reality remote training
An automated model is created using early real field data, and then a training simulation environment is created. Soldiers are equipped with virtual reality/augmented reality devices, which are then introduced into the simulated environment, captured and used to assess their accuracy, mood checks, movement speed and other parameters. Soldiers can also improve their aim and accuracy by practicing without physical injury and prepare for real combat.
Real-time vehicle management
It is difficult for the military to monitor the status of vehicles in real time. Adopting IoT in the defense sector will allow real-time GPS monitoring, display of speed and engine status, total engine time, fuel economy, and more information about vehicles with embedded sensors.
The integration of artificial intelligence with military transport vehicles can minimize transportation costs and manual operations. It can also easily identify anomalies and quickly predict failures of military vehicle components. Intelligent tracking also shows the driver's actions and holds him accountable for every step of the vehicle.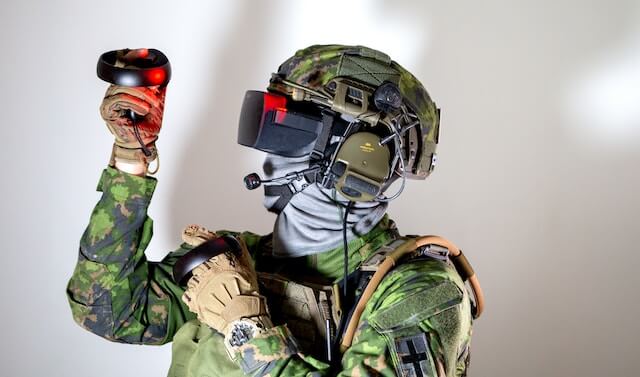 Manage inventory efficiently
In the military, there is a need for weapons, tanks, cartridges and more instruments. These need to be delivered safely, but their manual management and inventory updates are difficult and less efficient. Inventory and supply chains can be viewed in real time using RFID trackers. This extended visibility in real time would allow military personnel to predict which products are in demand or surplus. It also simplifies logistics control and eliminates losses and looting.
Target identification and autonomous reconnaissance
Artificial intelligence methods have been developed in complex operational environments to improve the accuracy of target detection. These methods allow the Department of Defense to gain a comprehensive understanding of potential areas of operation by analyzing reports, news feeds, and other types of unstructured data.
The capabilities of AI target identification systems include probability-based predictions of enemy behavior, synthesis of weather and environment, possible bottlenecks or vulnerabilities anticipated and flagged in the supply chain, mission approach assessments, and recommended mitigation methods. Machine learning is also used to learn, track and find targets from collected data.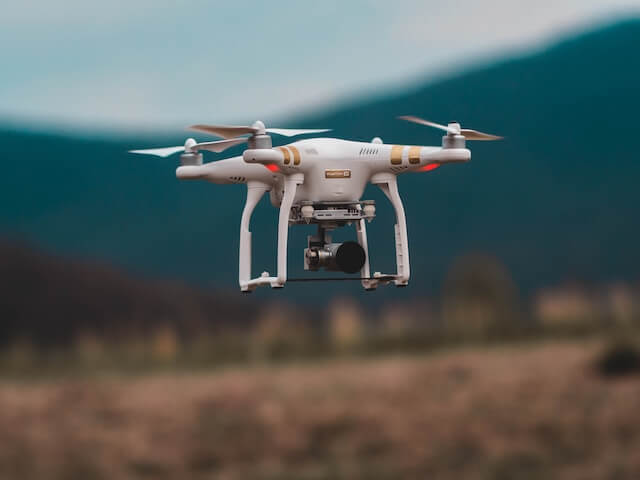 Objective recognition also supports military or search and rescue efforts, or if hostages are involved. The U.S. military can use drones to conduct independent patrols or dispatch drones near the border when radar/sensing sensors detect activity. In the event of a surprise enemy attack, this could save the precious lives of military personnel. These autonomous drones can conduct first-hand searches for live activity and take action based on the level of harm.
Drones use object/target recognition in conjunction with machine learning for identifying vehicles, people and monitoring their movements from high altitude. This data is collected and analyzed in real time, which gives military staff officers a head start before launching an attack.
Transportation
IoT technology is being used in everything from supply chain logistics to public transportation. By connecting carriages to sensors to monitor temperature, it can help ensure that products, especially food and medicine, are in a safe condition.
Sensors and smart software can enable drivers to save fuel and collect data that can help them drive their vehicles. In the future, connected infrastructure will also work to ease traffic congestion and prevent accidents involving connected vehicles.