According to the data of McKinsey Global Research Institute, by 2025, the Internet of Things will generate a potential income of up to 11.1 trillion dollars every year. Many companies want to connect their devices and enter the Internet of Things field.
However, just adding an Internet connection to a widget does not mean that your business will benefit immediately. IoT products will bring huge continuous costs, network infrastructure, network and other connectivity and data related costs. If you can't justify the additional value you bring to customers, these costs will erode your profits.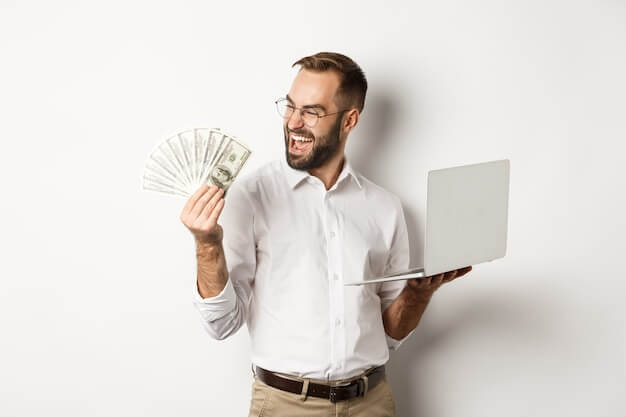 Successful IoT products are those that provide customers with recurring, continuous value (and bring you recurring revenue). Although there are many ways for companies to create value through Internet products, we find that there are six main ways for companies to make money from Internet of Things products.
Track your assets
Moving assets from one place to another is still a fairly manual process, which leads to inefficiency, loss or theft of products and sale on the black market. As well as the theft of cars, building rental equipment, excessive inventory of sales products in stores, or frequent shortage, etc. The reason for these inefficiencies is the same: information about where things are and how they are used is incomplete.
According to Business Insider, IoT technology is expected to have an impact of 1.9 trillion dollars on the logistics and supply chain management industries. This is because IoT technologies such as asset tracking enable companies to more accurately monitor their logistics operations, which also helps them make better decisions and save money. For example, if you supervise a motorcade, how do you know if your driver is off their route or behind schedule? If your trucks/containers/parcels are being tracked, you can quickly identify potential problems and solve them before they become bigger problems, thereby saving costs.
Prevent machine failures and maintenance problems
Industry experts report that preventive maintenance can provide enterprises with a return on investment of up to 545%.
For example, Alert Labs uses smart water sensors to help customers detect leaks and gain insight into water consumption. Consumers can place these sensors under water heaters or other devices that leak easily, which helps them protect their homes from machine failures and reduce maintenance before problems become more serious. Through continuous monitoring, Alert Labs provides customers with continuous protection, which also helps them make money through their monthly monitoring plan.
Reduce the cost of maintaining compliance
According to the American Manufacturing Association, U.S. manufacturers spend an estimated $192 billion on compliance. This is because almost every industry, to some extent, needs an on-site agent to physically inspect the equipment to ensure compliance. One of the easiest ways to create value through the Internet of Things is to replace those checks with sensors connected to the Internet.
Take Canary Compliance for example, which uses IoT hardware to monitor the amount of fuel in the tank below the gas station. Their remote monitoring system enables enterprises to provide real-time inventory information to carriers and provide the latest inventory reports as needed. While tracking fuel levels may seem easy, uncontrollable factors such as storage leaks and extreme weather conditions make it difficult for station owners to maintain perfect records. Small business owners who own gas stations often face huge fines if their fuel storage does not match the record. The IoT system that keeps track of fuel adds another kind of fault protection for business owners, which can save them a lot of money.
Delivery of consumables
Many products have consumption elements, such as fuel, engine oil, filters, etc. Consumables usually become the profitable items of the company (such as razors and razor blades, which are sold at a loss to obtain the sales income of razor blades). But what if your product can automatically order consumables when needed?
Automatic fulfillment of consumables improves conversion rates, locks in recurring sales, and makes it easier to forecast demand. At the same time, your customers will benefit from reduced downtime (i.e., out of stock consumables) and a better product experience.
Saltco's salt level sensor provides a perfect example. Some homeowners need to pour salt into the water supply system to eliminate calcium and magnesium buildup. However, buying salt is not a one-time purchase; Customers need to constantly monitor their salt content to prevent damage or clogging of pipes. When the salt content is too low, Saltco's sensor will automatically notify the delivery merchant, which means that the homeowner does not have to worry about out of stock. This model not only helps to generate sustainable salt sales revenue, but also helps Saltco better understand how its customers consume salt to make better business decisions.
Management environment
Today, most cities are unable to cope with the environmental damage caused by earthquakes, hurricanes and floods. For example, the CBO estimates that the damage caused by hurricanes alone is as high as $28 billion a year. However, companies like Opti have developed IoT solutions to address the problem of insufficient infrastructure, which can bring continuous value to the cities they operate.
Opti's CMAC (Continuous Monitoring and Adaptive Control) drainage system monitors weather forecasts and controls drain valves to minimize flooding and environmentally harmful runoff. By installing these CMAC systems around the city, Opti saves the city money by protecting valuable infrastructure. Every year, when the storm comes, they create value for customers.
Promote high-end products
If you make small goods, the simplest way to create value through the Internet of Things is to make high-end connectivity or smart small goods and sell them at a high price. However, despite its simplicity, this business model is most likely to fail because it assumes that your customers are willing to pay more for smart gadgets than for ordinary gadgets.
The difference between successful and unsuccessful smart products is simple: successful products can solve practical problems. We don't need smart combs or smart basketball. But don't throw the baby out with the bath water. There are some real problems worth solving.
Take Nest, Ecobee and other intelligent thermostats as examples. These thermostats improve our lives by making us more comfortable, but their real value lies in energy efficiency. HVAC (heating, ventilation and air conditioning) system is the most energy consuming system in the family. Therefore, anything that reduces the amount of heating and air conditioning can save a lot of money. Although intelligent thermostats are more expensive than traditional thermostats, they are usually purchased once and can continue to provide value (energy efficiency) for many years. Manufacturers can also create value in other ways, such as working with utilities to create demand response plans.
Many companies that enter the Internet of Things are technology first. They start by imagining connected products and then return to value propositions. Their products finally entered the IoT cemetery, either because they did not enter the market or because they did not succeed when they entered the market.
On the contrary, the best Internet of Things companies first say: What problems do my customers encounter, what problems do I encounter in my daily business, and how do Internet products help solve these problems?