Due to the many restrictions imposed by the global pandemic, businesses around the world have quickly rushed to adopt remote working solutions. This sudden change has not only changed how businesses operate day-to-day, but also how they use tools. Part of this solution includes moving to Software as a Service (SaaS) for more flexible options for different business needs.
Today, SaaS has become the standard in application delivery because it can provide multiple benefits, including reduced vendor lock-in, faster time to value, enhanced accessibility, productivity, and scalability, among others.
However, as more and more companies scramble to adopt this solution, the challenges of managing it continue to intensify. This is called SaaS sprawl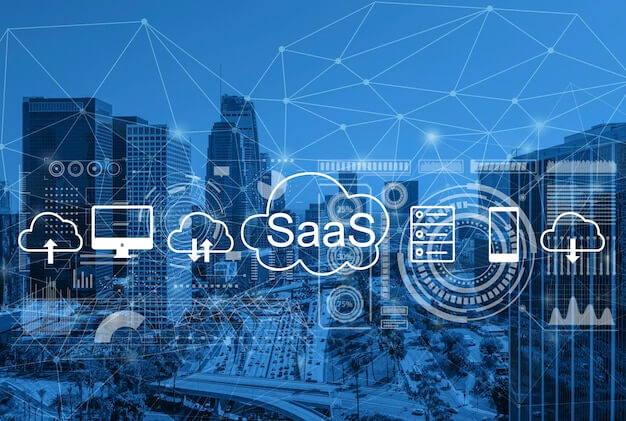 What is SaaS sprawl?
SaaS sprawl occurs when many third-party cloud applications in use on the network can no longer be effectively managed by their administrators. This phenomenon often occurs when multiple teams and individual users download an application to meet an immediate need. This practice is not pre-approved by the company's IT department and can lead to security risks. Unmonitored use of cloud applications has the potential to disrupt an organization's business workflow efficiency.
Impact of SaaS sprawl on enterprises
Security and threats
According to a recent survey, as many as 75% of IT leaders said that the biggest concern about the spread of SaaS was security. As we all know, SaaS applications tend to store large amounts of confidential data, customer financial information, records, etc. It is necessary to protect these files from being damaged or stolen from other hidden sources. So make sure you take all the precautions to protect your data before it's too late.
Cost and financial burden
Sometimes, employees even buy SaaS applications without checking the company's existing SaaS stack in advance, which leads to two main problems: one is the increase in the number of SaaS applications in a given company, and the other is the increase in the company's overall SaaS spending. This has brought difficulties to the budget forecast and cost estimation of the financial department. As a result, it is sometimes difficult to manage SaaS expenditures, and companies often do not realize that they spend too much money on SaaS applications until someone discovers this trend of over spending.
Compliance crisis
For a company, it is necessary to comply with regulations to avoid any legal troubles, which may include GDPR, SOC 2 or FISMA. These regulations require organizations to protect sensitive and private information of customers according to the type of services they provide. When a company fails to meet any of these requirements, it will face serious business reputation damage, litigation and other more irreversible consequences. When a company loses control of its SaaS stack, improper monitoring may lead to data exposure and various other problems. Therefore, be careful to protect the information your customers share with you.
Difficulties in data distribution and management
Due to the decentralized distribution of information in different applications, the spread of SaaS leads to the problem of data spread. When this happens, it becomes very troublesome to find the location where all the data resides, who can access the data, and the exposure of the data. Suppose you are a consumer, and you find Dropbox can share and store files more easily, even if your company uses Google Drive. Now, even if you have full access to Google Drive, you will also use Dropbox to store and share data, and Dropbox has obviously exceeded the authority of the IT department. Therefore, even if you leave the company later, the data may remain in Dropbox forever, with no chance of recovery. Even though this seems to be a minor problem, it will indeed have a significant impact if it is not measured and corrected in time.
Operation error
The emergence and use of more and more applications will undoubtedly cause confusion between employees and IT departments. In addition, it will lead to delays, inefficiencies, and negatively affect the overall experience of employees. When employees are affected, their productivity and collaboration with different departments will also be affected. Therefore, it is recommended that you regularly take stock of all SaaS applications used across different departments in your organization. Note which employees are using these tools, how much time they spend on them, and all the necessary details.
Ways to Overcome and Prevent SaaS Sprawl
As SaaS solutions become more common across many different industries, understanding how to maintain their management is critical. Here are a few ways to overcome and prevent SaaS sprawl.
Discover all SaaS applications in use
Create an inventory of all applications currently in use by different project teams and individual users across departments. Doing so will provide a clear picture of the size of your catalog and which applications are approved by IT. Using a software asset management tool can also help you create a comprehensive audit.
Track and measure app cost and usage
Determine the cost of using each application across the network. From this, you can determine which apps are a good use of your budget and which are not. Some businesses may find that they need to pay for additional licenses where the application is rarely used. The opposite can also happen.
Using Software License Management (SLM)
When multiple third-party cloud applications are in use at the same time, manually managing all related data and security checks can be tedious and burdensome. However, by using a software license management tool, you can effectively and better control your network.
Make it accessible and collaborative for your IT team
Different parts of an organization have their own ways of running company workflows. To effectively manage all SaaS applications, all teams should be more collaborative and make an effort to understand each other's needs. This includes creating a friendlier environment and encouraging employees to reach out to their IT department when needed.
Automate all updates and workflows
When working with multiple SaaS applications, keeping track of each renewal cycle for the various licenses can be a daunting task. However, using software management tools can simplify this task by automating the process when needed.
Standardize all applications in use
Identify the different needs of each department and create a list of SaaS applications that best meet those needs. Once established, set a mandatory rule that these apps should only be used for specific tasks and nothing else. This will help avoid duplicate application issues that can lead to security risks.
Plan the SaaS procurement process
Plan a SaaS procurement process where only authorized departments or personnel can grant access to use the application. This will give you a better understanding of how your SaaS footprint moves, making it easier to track and manage.
Take advantage of employee training
Train employees on how to properly use each SaaS application and their limitations. This will give them a better understanding of each tool and the risks of using unauthorized applications.